If you're working as a male or transgender sex worker, we are offering you a variety of support.
Counselling and support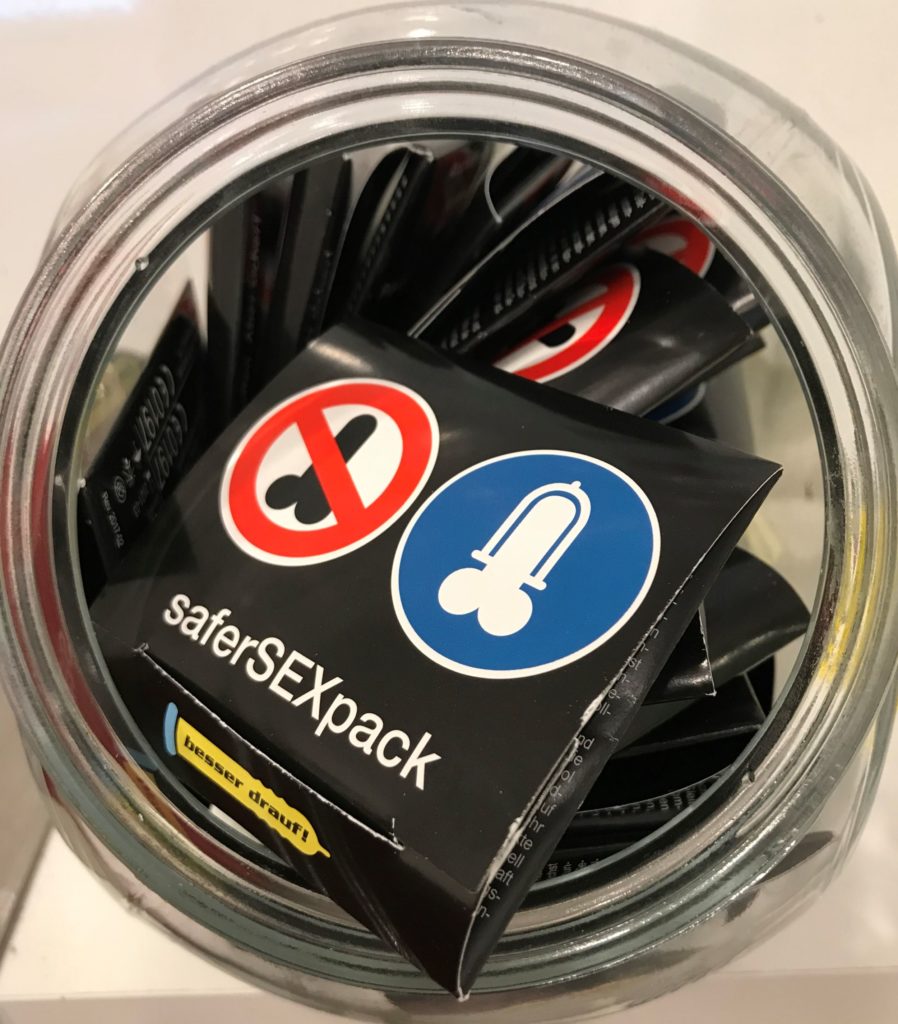 Counselling regarding HIV and AIDS, safer sex and sexually transmitted infections as well as safer use and self care.
Support in getting used to the German social welfare system.
Support in case of troubles with authorities, courts of justice or other institutions.
Help in personal problems with partner(s), parents, clients, etc.
Counselling regarding the registration concerning the "Prostituiertenschutzgesetz".
Advice in difficult life situations and finding appropriate support.
Company for trips to the authorities, to doctors or to the court.
Supply/provision/care
condoms and lubricant
food
shower, shavers, tooth brushes and toothpaste
clothes, washing machines and laundry dryer
Relaxation
a space to relax, to chat, to drink a coffee
a place to play games, to play table football, to go for a trip
access to the internet and a computer at free disposal
free accommodation
sleeping places in our counselling centre during opening hours
General remarks
In our counselling centre we are working with language mediators for Bulgarian and Turkish. Furthermore, the social workers speak a variety of different languages.
Our work is based on anonymity and our supply/offer is for free.
The counselling centre is located in Hamburg St. Georg, Pulverteich 17, near to the central station. Drop by to get to know us.
Opening hours
Monday 12pm to 4pm (doctor's consultation from 12:30pm to 2pm)
Tuesday 12pm to 4pm (only for counselling)
Wednesday 3pm to 7pm
Thursday 12pm to 4pm
Friday 12pm to 4pm
Day-centre/counselling centre and street work
The counselling centre for male and transgender sex workers is a social institution offering survival support and harm reduction. The focus of our work is on HIV- and AIDS prevention as well as the psychosocial stabilization and the development of life prospects for our clients. The day-centre and counselling centre is located nearby the central station in the district of St. Georg. During opening hours the day-centre is opened for sex workers to meet other sex workers, to chat, to relax, to play games or to get help and counselling by the social workers. We are offering a hot meal as well as leisure time activities.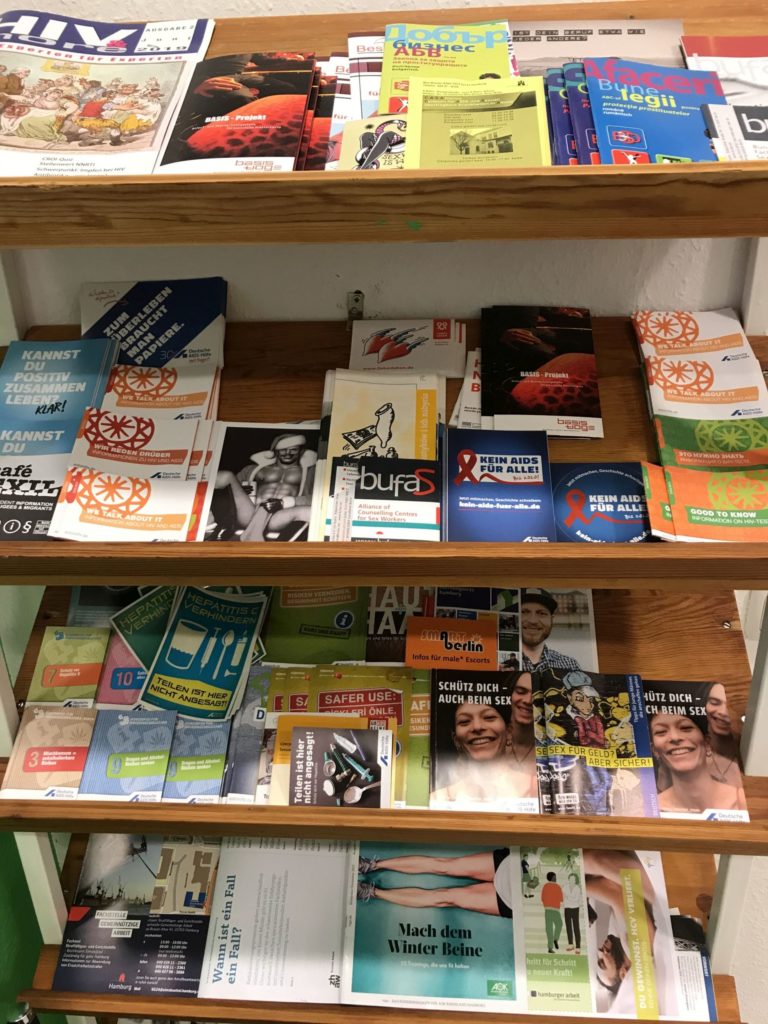 The social workers support the sex workers in personal problems and issues, questions regarding social welfare benefits, legal proceedings, homelessness and the handling of debts. We also assist with finding long-term support, e. g. regarding the youth welfare service, socio-professional rehabilitation or accommodation. We accompany our clients to authorities, doctors or other social institutions and visit our clients in prisons or in hospitals. We make all reasonable efforts to assist in the care/support of drug users who are HIV positive or AIDS-infected. We are offering counselling regarding HIV and sexually transmitted infections.
The street workers regularly go to bars and other places where sex workers get in contact with clients in the late hours of the evening. Staying at the bars makes it possible to get in contact with sex workers, also with those who haven't already found their way to the day-centre. The personal contact in the bars helps to overcome the inhibition for coming to our day-centre. Furthermore, we are offering counselling in the bars and in the streets.
One of your main focus' is on working with underage boys who are working as sex workers. Usually, they are the ones being most vulnerable and in need of protection.
Moreover, we are working with the clients of social workers on different issues, such as HIV/AIDS prevention, STIs or other personal problems. Counselling with clients finds place during street work or with an appointment.
Another pillar of our work is the training and education of students and employees in social work which are working with sex workers.
Accommodation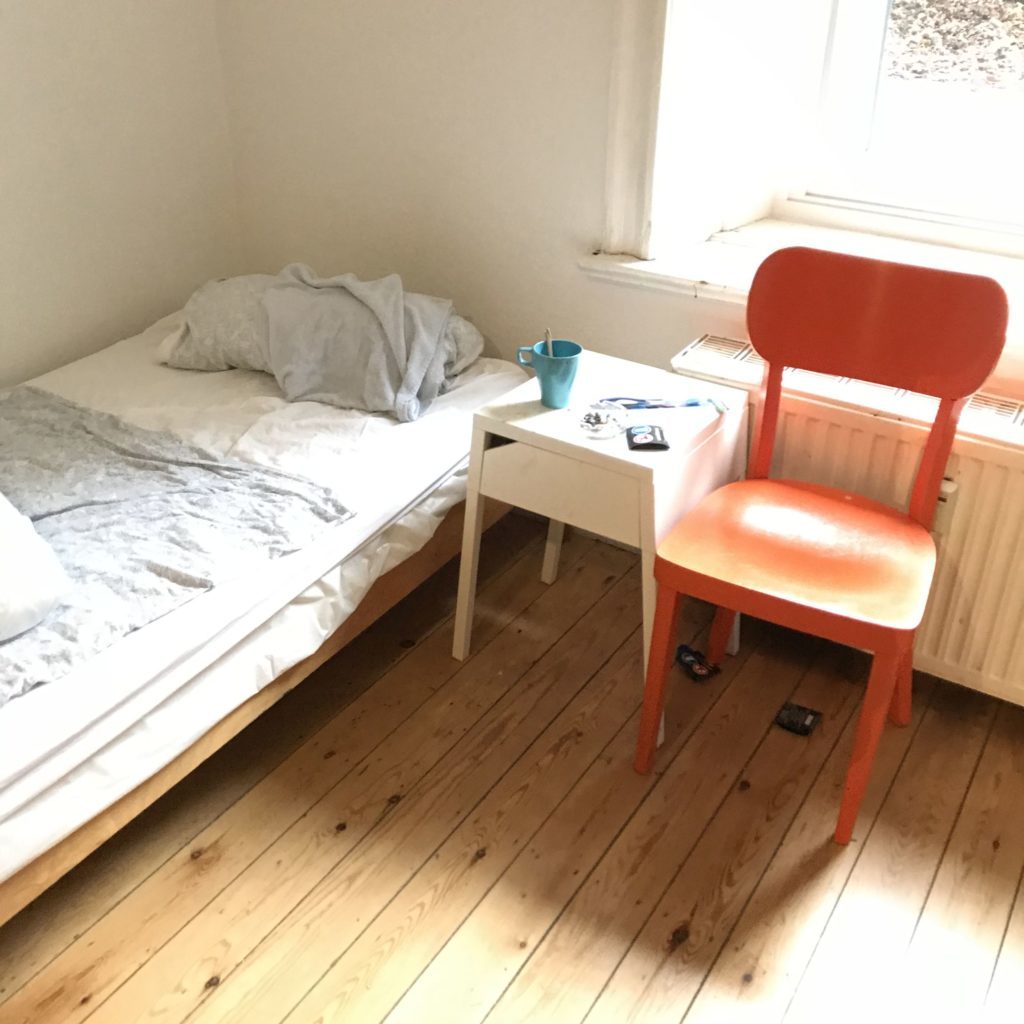 The BASIS-project takes care of two apartments for sex workers in Hamburg-St. Georg, each with five beds. The accommodations are closely linked to the day-centre. The sleeping spots/beds are allocated daily by the day-centre. The main goal of this offer is that young male and transgender sex workers can quickly find a place to rest and sleep-in. From there they can try to find other alternatives to sex work or develop a plan to change their life situation, without being forced to quit sex work and leave the environment. The access to the accommodations is just possible through the day-centre.
The accommodations are – as well as the offers of the day-centre – anonymous and for free for young male and transgender sex workers.